BRIDAL
The new beautiful bridal collection is synonymous with delicate touches & intricate details, which will transport you to the boudoir era of the 1930's showcasing true couture craftsmanship & technique throughout.
ARABELLA LACE BRIDAL CAPELET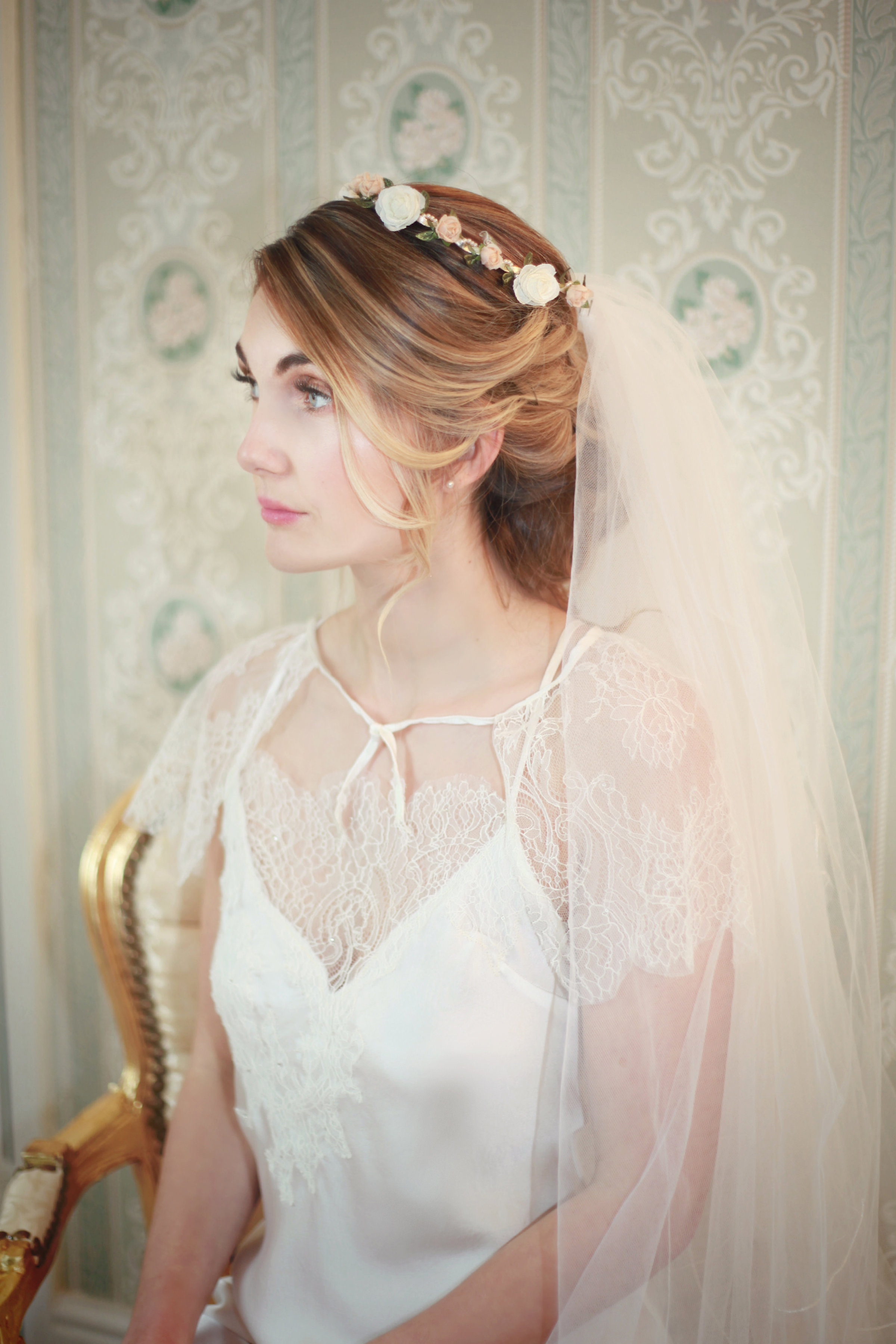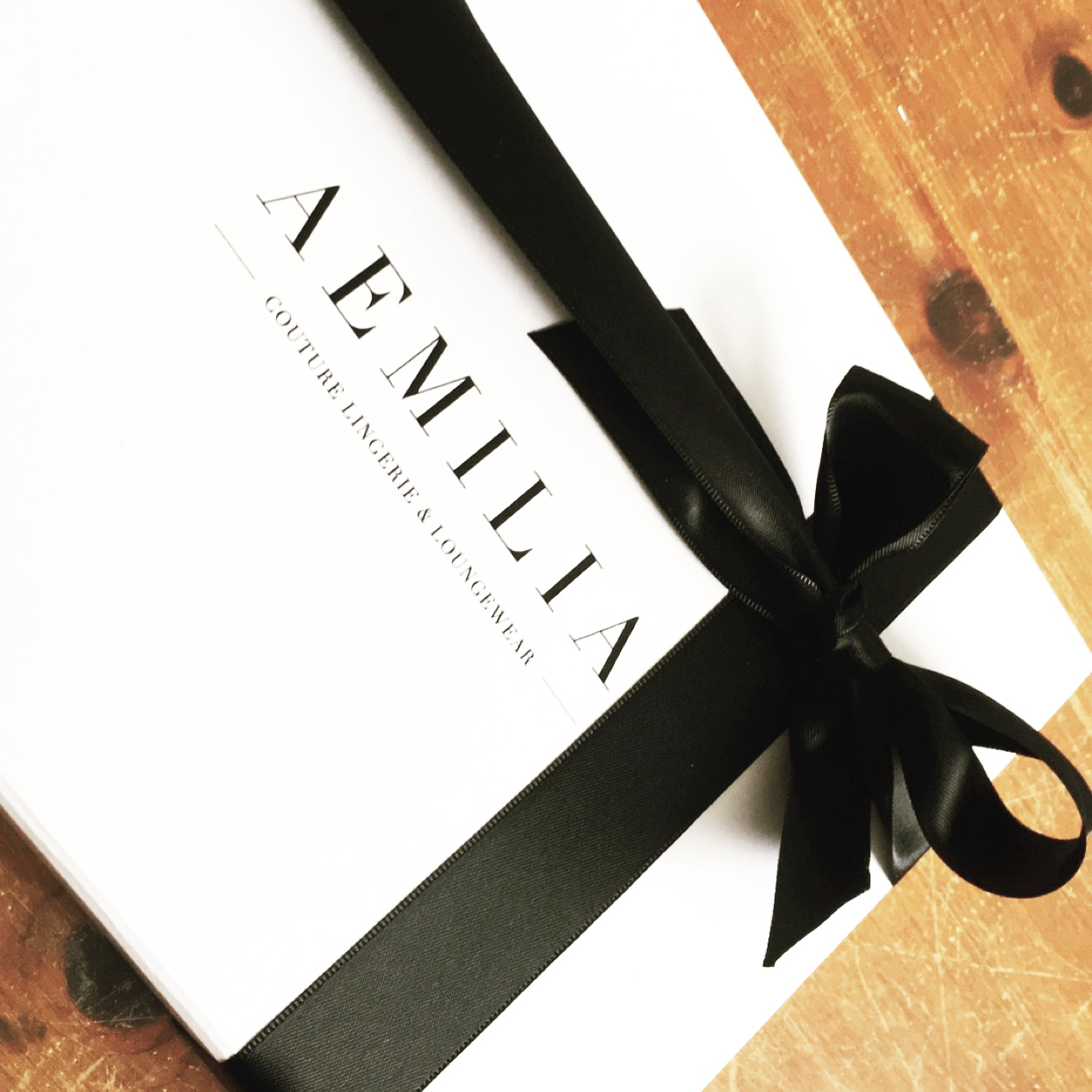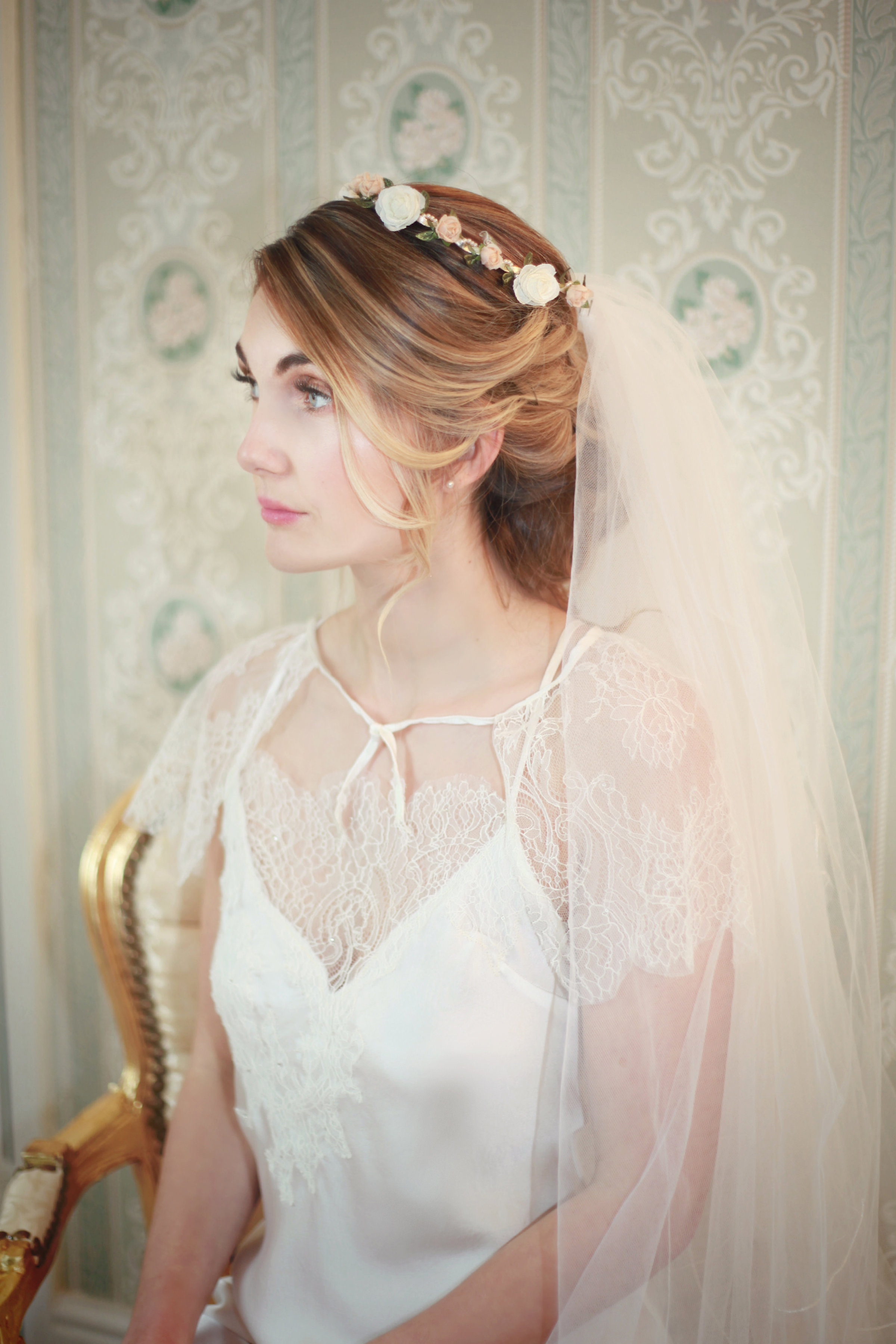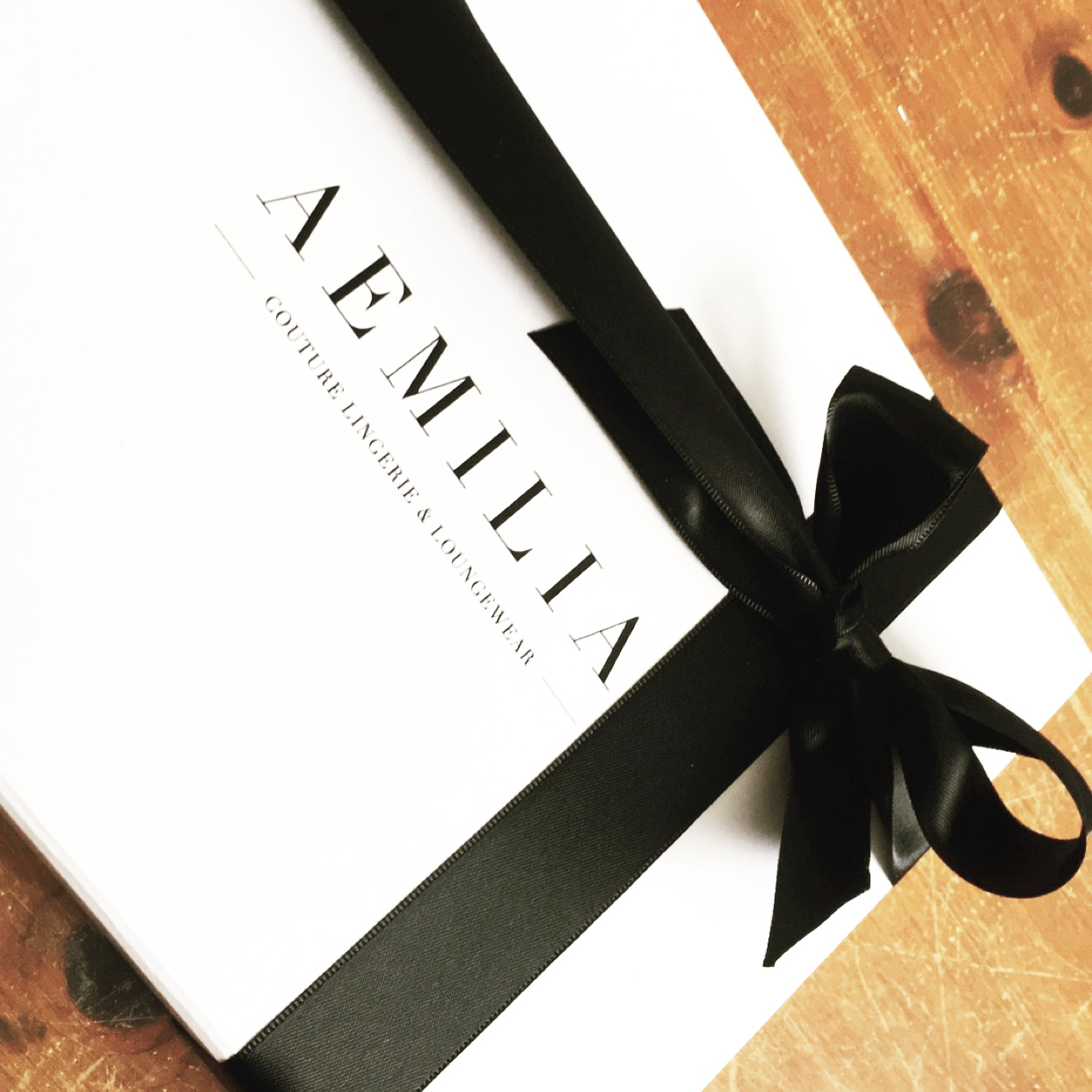 ARABELLA LACE BRIDAL CAPELET
Indulge in this statement, beautifully decedent lace capelet which has been hand crafted from the finest leavers lace sourced in France. The design features scallop Leavers lace across the shoulders of the garment and wraps around your décolletage beautifully. Wear with the Arabella Night Gown for an opulent look.
Model is wearing size S - please refer to our size guide
Details : The lace capelet features silk ties, which can be fastened at the front